About Me
Mohammed Sharif – A Wedding Photographer and True Nature Lover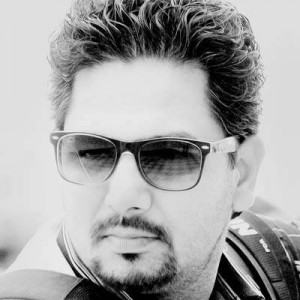 Born and brought up in Jodhpur (Rajasthan), Mohammed Sharif is a self taught photographer with specialization in pre wedding and wedding photography. Photography is his passion and has become profession with the foundation of "Studio Art", one of the most prestigious and prominent Photo Studios in Jodhpur. Studio Art offers complete house workflow from Pre Production to Post Production.
His passion towards photography can be easily witnessed in natural and wildlife photography. The expression "environment maketh a man" governs Sharif's life, as he enjoys a profound and surreal relationship with nature. For him, photography has been a personal journey into himself and a way of sharing what he learns about the world with the world.
He was attracted by the magic of photography since childhood. He started his professional journey as a wedding photographer 20 years ago. Till date he has captured more than 500 wedding events. Texture, dimensions, mood, composition, anticipation, passion, emotion, energy, romance and relationship are the ingredients necessary to make great photographs at wedding events. I have truly come full circle with regards for both my attitude and respect for wedding photography. To me it's all about the moment's people share with one another on the wedding day.
Awards & Achievements
2004, International Medal Award of IIPC (India International Photography Council) For Nature Photography
2006, All India National Salon Awarded For Photojournalism Print
Medal From Academy Of Photography, Andhra Pradesh
2007, World Photography Day Annual Awards for Journalism Print
Until today, Sharif has been honored with more than 100 Awards, Medals, Merits and Certificates by various organizations.